Before I talk about today's post, I want to give you an update on the story of the Canadian woman who needed your help and advice.  Click here to read her story and check out all the amazing advice you shared.
I just received an update from her:
Hi Dustin,
 
I don't know if you remember me but I wrote you a while back about a horrible situation that I am going through,  I was shocked that you responded and that you even put my letter on your blog,  then floored by the response of so many caring people, and brought to tears by the prayers of your mother.  This was a life changing time for me.  I am still in the process of separation and though it seems like everything is going wrong around me I made a choice. I CHOSE JOY! I realized that I cannot change anyone but that I can change what I do with me.  I could sit around and feel sorry for myself or I decide to live joyfully. so I chose Joy.  Since I made that decision a week later a very good friend without any knowledge of my decision called me looking for a workout partner then my counsellor referred me to a friend of hers who just became a personal trainer, and was looking for someone to work with, and guess what, she wants to work mainly with moms needless to say I told her all about you.  I have been reading all your emails and watching all the videos.  I have been making adjustments to my diet, now that I am adding the exercise properly I should be on track to becoming fit again.  As I told your mom I will do this, and I promise I will make you proud and myself proud.  In the midst of this mess I feel a sense of joy and excitement I have not felt in a long time.
 
Thank You So Much.
 
Love and Joy,
 
Ruthie
Great job Ruthie!  Isn't it amazing when you decide you are going to do something, things fall into place allowing your goals to become reality!
Today I want to share with you a story of a baby boomer named Shirley.  I know there are many in their 50's and 60's who do my Fit Moms For Life DVDs as well as Fit Fun Bootcamps.  Post menopause can be a very challenging time for most women.  Their hormones are all out of balance and they begin to accumlate body fat while keeping their exercise and eating habits the same.  Proper eating and exercise can help balance out the hormones, but for some it isn't enough, which is past the scope of this website.  You need to see your doctor or natural healing doctor to see what alternatives are out there to balance your body.
I try to share lots of different stories on this site, some with dramatic results that take years to complete, articles about what you should eat, others on how you should move your body, and many on the mindset and inner strength it takes to be transformed both internally and externally.  I would like to share a story of one of my newer bootcampers who changed many things in her life and dropped 16 lbs in 6 weeks.  Since then she has lost another 4 lbs in the following 8 weeks, for a total of 20 lbs in 14 weeks.
Here is Shirley's story in her own words!
 You can do this! I am 55 years old and I started my weight loss journey by reading Dustin's newsletter and watching his videos for about 3 months. I read all the posted success stories and paid close attention to the age of the individuals, 20, 30, 40 – this made me wonder at 55 will this work for me and can I do it? So I signed up for the 21 Day Bootcamp.
One of my first challenges was working out at 6:15 am – not something I thought I could every do; I'm not by any means a morning person. Second challenge was not drinking diet soda – big change for me. With the help of Dustin's nutrition segments I changed the type of bread, yogurt and cereal I ate. I really started paying closer attention to labels and I purchased a digital food scale. I also started eating more fresh or frozen fruits and vegetables. I closely watched the amount of carbs I ate later in the day unless I am going to work out. I cook a lot more and changed my grocery shopping habits – now I shop for a full week instead of a few days. This requires planning, but I also know exactly what I am eating for the day. A handy tool I was introduced to with this program was a food journal, it keeps me on track.
I set some short and long term goals – goals are another important part of this journey. I have specific dates that I want to reach these goals by and a reward for accomplishing them (not food), but a manicure or massage. When I am struggling with an exercise or really feel like saying that is enough, I focus on my goal and try to push through. I have met a lot of nice people and everyone is there to motivate and encourage you to keep challenging yourself. At the end of my 21 days – I have discovered that I love working out in the morning – I have so much energy and I go to work with an upbeat attitude. Changing your eating habits is hard, but the reward is incredible – I have lost 16 lbs. and 2.5 inches from my waist which is my trouble area . I am going to continue going to the morning bootcamp as well as doing Dustin's DVD's at home on weekends. Everything in life is a choice and you choose what you want, where you will go, and how you will get there, and ultimately it is you who will choose to change your life. You can do this!
Below are a few days from my food journal:
DAY ONE:
Breakfast: 1c. Kashi Go Lean
½ c Stoneyfield plain yogurt
1oz. almonds
Snack: ½ banana with Peanut butter
Lunch: 3oz water packed tuna
Lettuce-tomatoes-mushrooms – Balsamic vinegar dressing
Snack: Apple with string cheese
Dinner: Chicken Breast w/ sautéed mushrooms
Green beans with slivered almonds
Water: 80 oz.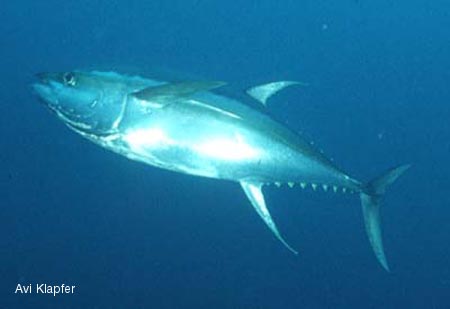 DAY TWO:
Breakfast: 1c oatmeal/cinnamon/berries/1% milk
Snack: APPLE W/PEANUT BUTTER
Lunch: Salad with chicken breast, tomatoes, shredded carrot, FF raspberry vinagarette
Snack: ALMONDS
Dinner: Halibut/red pepper, onion, tomato sauce
½ sweet potato/maple syrup
Water: 100 oz.
DAY THREE:
Breakfast: Kashi Go Lean/Stoneyfield yogurt
Snack: Banana/Peanut butter
Lunch: Ezekiel sprouted bread
Deli Turkey
Mustard/lettuce/tomatoe
Snack: cottage cheese/celery sticks
Dinner: 3oz steak
Salad, tomato, feta cheese, shredded carrots/ balsamic vinegar dressing.
Water: 80 oz
DAY FOUR:
Breakfast: 2 eggs with mushroom and onion
Apple – cinnamon
Snack: Yogurt with sugar free frozen blueberries
Lunch: Salad with 3oz. tuna in water
Tomatoes and Broccoli – Balsamic dressing
Snack: Almonds
Dinner: Ezekiel tortilla – ground turkey – red pepper, onion, tomato
Salsa
Water: 120oz.
DAY FIVE:
Breakfast: Ezekiel muffin with peanut butter
Snack: Apple with String Cheese
Lunch: Salad with ground turkey, tomatoes, black beans, onion
Fat Free Red Raspberry dressing
Snack: ½ banana and almonds
Dinner: Chicken Breast
Steamed broccoli
½ sweet potato with 100% maple syrup.
Water: 120oz.
Do you have any questions for Shirley?